Deloitte states "Despite supply headwinds, labor shortages, and an uncertain economic environment, the manufacturing industry continues to surpass the expectations of previous years." To maintain this growth and to remain competitive, manufacturers must quickly respond to interruptions in their network infrastructure.
The pandemic was a serious wake-up call to manufacturing companies that adopting digital manufacturing tools was no longer optional. Companies are searching for ways to increase efficiency and productivity, and technology can provide what they're looking for. Strategic implementation of technologies supporting digital manufacturing continue to evolve and implementing them will be a differentiating factor for companies in 2023.
The latest network performance management solutions (NPM) automate the process of detecting and fixing network and application performance issues decreasing MTTR and increasing network efficiency. The ideal NPM works across the total network being cloud-centric, a mix of cloud-data center or factory as prime.
MANUFACTURERS ARE INCREASINGLY RELYING ON DIGITAL TECHNOLOGY
Driven by competitive forces and the need to improve efficiency and profits, manufacturers are becoming increasingly dependent on application services and network performance to manage their whole operation from design to production including all support services, such as regulatory compliance, shipping, and billing.
THE ERA OF PREDICTIVE MAINTENANCE and MACHINE LEARNING
Many manufacturing businesses incur heavy losses due to disrupted production schedules and machine downtime. A report by Gartner indicated that the average cost of machine downtime is $5,600/minute. Therefore, manufacturers must ensure that machines and equipment deliver optimal performance. While many manufacturers have already turned to predictive maintenance to reduce downtime, this trend will continue in 2023 and beyond. Predictive maintenance is a proven method to extend the lifetime of machinery, prevent breakdowns, reduce unplanned outages, and avoid other disruptions in the production cycle. It enables manufacturers to monitor the performance of the equipment with the help of specific performance metrics to save valuable time, resources, and money.
Machine Learning (ML) techniques can continuously monitor variations in traffic to discover anomalies that would otherwise be missed. Legacy methodologies without ML can overlook these patterns.
Using correlation between metrics across different points throughout the network, such as packet data, flow data, SNMP utilization metrics, and syslog, produces a complete view of the network. Streaming Analytics augmented by a ML can reliably detect validated anomalies in real-time, thereby minimizing the time to resolution and avoiding disruptions that degrade QoE for end users.
All this monitoring and predictive maintenance data is severely affected if a network interruption occurs, therefore the network is critical to keeping the data flowing and producing reports on equipment, machine predictive analysis and Industrial Internet of Things (IIoT) devices data.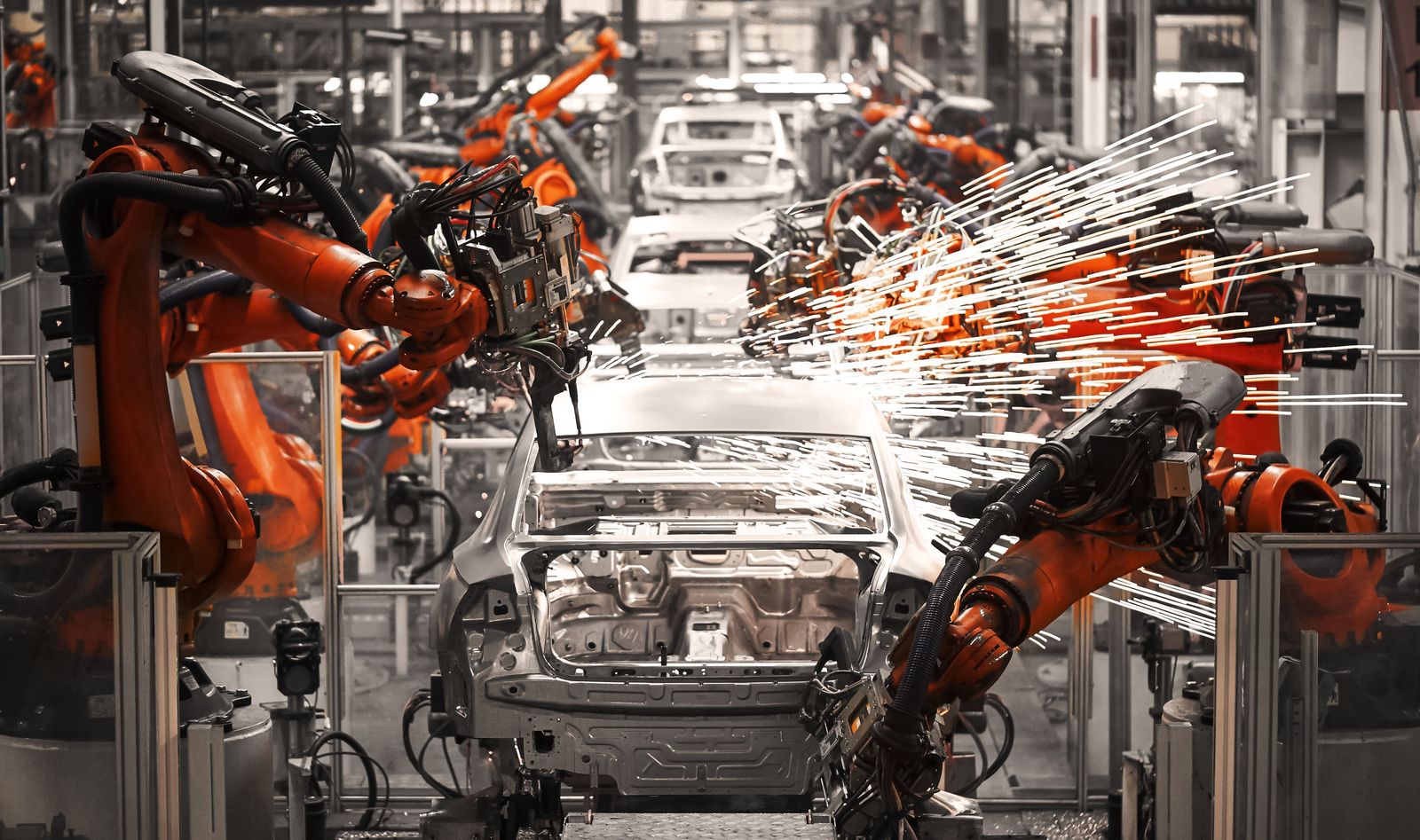 HOW DO I DO NETWORK PERFORMANCE MANAGEMENT RIGHT?
Implement a Next-Gen network performance management tool for manufacturers that gathers all network data in real-time and stores it in a database and tells you of patterns that point to anomalies that could be caused by an anomaly in your manufacturing network. This would never be discovered any other way, leading to network excellence.
A next-gen manufacturing network performance tool uses algorithms to parse data, learn from it, and decide or predict without requiring explicit instructions. Imagine combining packet data, network metrics, hardware metrics and root cause workflows to provide predictive recommendations on how to remediate existing issues.
Next-gen tool must have these criterions
DART Intellidata created based on 100% packet observability
Detailed metrics for IIoT devices in the network, including network error conditions encountered
Calculations for access latency, network latency, application response time
Jitter and MOS reporting
Drill-down views
Performance thresholds set to ensure KPIs are met for each IIoT device and alerts to notify
One-Pane-Of-Glass view
A color-coded interactive network topology map
Auto-discovery with scheduling
A time-series database to analyze network performance over time
Graphical interpretation of data
Workflows using drag & drop widgets to automate anomaly investigation
Traffic volume analysis, IIoT devices insight, and performance data trending are the three most important and valuable features.
Summary Your network has become much more critical to your manufacturing business success and now is the time to ensure it is running at peak efficiency. To that end, you must make sure your Manufacturing Network Performance Management tools are keeping up with the changing network landscape.